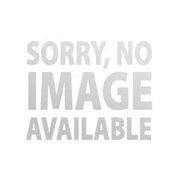 "Iron" is a song by Nicky Romero and Calvin Harris in Harris' third studio album 18 Months. The song was released as a single on the websiteBeatport for £1.30.[1]
The majority of the song is upbeat and Electro house style until vocals from Harris come in. When the vocals do come in, the background tune is just a piano being played until Calvin Harris sings "Our hearts will never be the same again". When this happens, the tune turns upbeat again.
Swedish DJ Alesso has criticized the song for being a copy of his own unreleased track "Clash".
The song was confirmed to be on Harris' studio album 18 Months by iTunes.[2]
[edit]Release historyEdit
| Region | Date | Label | Format(s) |
| --- | --- | --- | --- |
| Worldwide | 10 September 2012 | Protocol records | digital download |